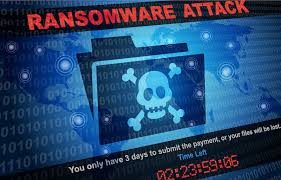 Following a month of fatal ransomware attacks, the North American country of Costa Rica has declared a state of emergency. This measure is intended to relieve the government of less tasks so as to tackle the crisis more effectively.
President Rodrigo Chaves, recently sworn in, declared the state of emergency in one of his first acts. At this time, Chaves has not named members of the National Emergency Commission.
The Russian Conti gang, a group of well-known 'cybercriminals' and 'cyberterrorists' have claimed responsibility for the attacks. The U.S. State Department recently offered a $10 million prize for information regarding the gang's identification or location.
The first attack was in April when the Finance Ministry reported a number of its systems, including customs and tax collection, were affected. The Labour Ministry and the social security agency's human resources system were also targeted.
Although there was no official announcement of an expansion of the attack, some systems, including those in the Finance Ministry are still not functionally properly. There is currently no estimate of the losses incurred by the attacks.
Carlos Alvarado, the immediate past president, stated that no ransom would be paid to the gang.
It was confirmed last week in the U.S. State Department that the Conti group has been behind hundreds of ransomware attacks over the past couple of years. 'The FBI estimates that as of January 2022, there had been over 1,000 victims of attacks associated with Conti ransomware with victim payouts exceeding $150,000,000 making the Conti Ransomware variant the costliest strain of ransomware ever documented,' the statement said.
President Chaves has also gotten rid of the mandatory use of masks in public spaces. He also decreed that public institutions not sanction officials who have not taken the COVID-19 vaccine.
By Marvellous Iwendi.
Source: ABC News