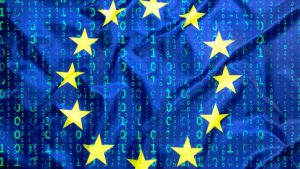 On Monday, the European Union officially recognized the privacy rules of Britain as sufficient on its own, which will allow EU-U.K. data flows persist after Brexit.
The executive arm of EU, the European Commission stated that this decision meant that the personal information of EU citizens would be treated equally when transferred to the U.K. as it was safe inside the bloc.
Businesses worried that Britain and the EU wouldn't see eye-to-eye on the matter of data equivalence, putting billions of dollars' worth of digital trade in danger.
When they agreed the Brexit trade deal in December, it didn't include any conclusion on EU-U.K. data adequacy. They rather proposed a temporary six month solution to keep data flowing across the borders.
On Monday, the commission recognized U.K. data protection law as equivalent with EU laws inclusive of the General Data Protection Regulation and an older law on data processing connected with criminal offenders.
For the first time, EU introduced a 'sunset clause' which means the decisions will only last for four years before it expires. If the U.K. diverges further from the EU on data standards, the commission may intervene.
'The U.K. has left the EU but today its legal regime of protecting personal data is as it was', said Vera Jourova, Vice President for Values and Transparency at the European Commission.
'At the same time, we have listened very carefully to the concerns expressed by the Parliament, the Member States and the European Data Protection Board, in particular on the possibility of future divergence from our standards in the U.K.'s privacy framework,' she added.
According to Oliver Dowden, Britain's Secretary of State for Digital, 'after more than a year of constructive talks, it is right the European Union has formally recognized the U.K.'s high data protection standards.'
'This will be welcome news to businesses, support continued cooperation between the U.K. and the EU and help law enforcement authorities keep people safe', he added.
The government is now planning further trade deals and data adequacy agreement with other countries.
'The U.K. must also now move to complete the development of its own international data transfer regime in order to allow companies in the U.K. not just to exchange data with the EU, but also to be able to access opportunities across the world,' said Julian David, CEO of industry group techUK.
By Marvellous Iwendi.
Source: CNBC