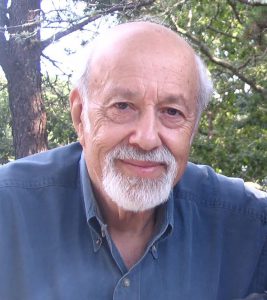 Martin Goetz, a UNIVAC programmer in the 1950s, famous for receiving the first U.S. patent for software, died on the 10th of October at his home in Brighton. Leukemia claimed the programmer's life at 93.
In 1968, Mr Goetz received his patent for data-sorting software for mainframes nearly a decade after he started the company Applied Data Research (A.D.R) with his partners. Until 1968, software was not considered as a patentable product. Miss Karen Jobs, Goetz's daughter, reported that her father had patented his software to prevent IBM from copying it and putting it in their machines.
'By 1968, I had been involved in arguing about the patentability of software for about three years,' Goetz said in a 2002 interview for the University of Minnesota. 'I knew at some point in time the patent office would recognize it.'
Goetz's 'sorting system' is widely believed to be the first software product to be sold commercially. His success at securing the patent solidified his status as a vocal advocate and champion of patenting software. He said that the programs which provide computers with instructions on what to do are as worthy of patents as the machines themselves.
Mr Goetz's patent 'helped managers, programmers and lawyers at young software firms feel as if they were forming an industry of their own-one in which they were creating products that were potentially profitable and legally defensible as proprietary inventions,' wrote Gerardo Con Diaz, professor of science and technology studies at the University of California, in the 2019 book 'Software Rights: How Patent Law Transformed Software Development.'
According to Robin Feldman, professor at the University of California, 'the world we live in now, with app stores and software invented in someone's garage, is a credit to Goetz's vision, his scientific innovation and dogged persistence.'
In April 1969, Goetz and his company opened up the software market further after they filed an antitrust lawsuit against IBM, alleging that they had been illegally fixing a single price for its software and equipment, basically giving it away for free. The suit was settled in August 1970 with IBM agreeing to the unbundling, as well as an agreement to supply one of its programs, Autoflow, to IBM.
'I had the opportunity to tell the world why IBM's unbundling was a godsend for the user community,' Goetz wrote in his memoir. 'It was a great experience for me and A.D.R.'
Goetz attended the elite Brooklyn Technical High School, later obtaining a bachelor's degree in business statistics in 1953 and a master's in business administration in 1961 from City College. After his graduation, he became a supervisor at A.C. Nielsen, subsequently moving to Remington Rand's UNIVAC division, where he learned how to program the pioneering mainframe.
'I loved it,' he wrote in his memoir, 'and used to program in my head as I drove my car.'
He spent four years at the company where he eventually created his first sorting program for Con Edison's billing system. He then left for IBM's applied programming group in 1958, staying for barely a year, and leaving to start A.D.R. the next year.
A.D.R. went public in 1965, and after 10 years as senior vice president and director of the software products division, Mr Goetz was named president in 1984. In 1985, A.D.R. was acquired for $215 million, moving Goetz back to the position of senior vice president and chief technology officer.
In 1988, he became the chief executive of Syllogy, a software company, leaving the next year to become a consultant and investor to venture capital firms and software companies.
Mr Goetz is referred to as the 'father of third-party software' and was inducted into the Mainframe Hall of Fame. He was also named as an 'unsung innovator' of the computer industry by Computerworld in 2007.
Mr Goetz is survived by his wife, daughters, and grandchildren.
By Marvellous Iwendi.
Source: New York Times