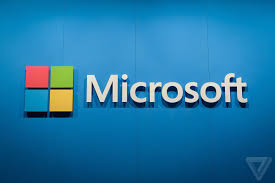 On Tuesday, Microsoft announced that it would stop selling technology which could pinpoint emotion based on a facial image. They also said they would stop providing access to facial recognition technology.
This action is a consequence of the efforts of leading cloud providers to protect sensitive technologies, as European and American lawmakers continue to debate the legal limits.
Over the past year, Microsoft has been evaluating whether emotion recognition systems are based in science.
'These efforts raised important questions about privacy, the lack of consensus on a definition of "emotions", and the inability to generalize the linkage between facial expression and emotional state across use cases, regions, and demographics', said Sarah Bird, principal group product manager at Microsoft's Azure AI unit.
Existing users will have one year left of access to artificial intelligence tools that infer emotion, age, gender, hair, makeup, and the likes.
Last year, Alphabet Inc's Google Cloud carried out a similar evaluation. Google blocked access to 13 planned emotions from its tool for reading emotions. They also placed 4 existing ones under review. They were testing out a system which would describe movements like smiling and frowning, without ascribing them to an emotion.
Microsoft also announced that customers must now request approval to use its facial recognition services, which allows people open locked doors through a face scan or log into websites.
The company appealed to customers to avoid privacy-infringing situations, or where the technology might have challenges, like identifying minors. They however did not explicitly ban those uses.
By Marvellous Iwendi.
Source: Reuters