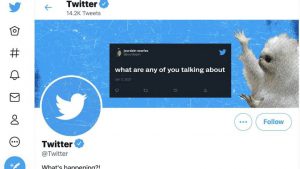 Recent study which examined thousands of tweets from Canadian public health agencies and officials in the first few months of the COVID-19 pandemic suggests many struggled to adapt messaging to local needs.
The study was published online in the Health & Place journal. It examined almost 7,000 tweets from public health agencies and officials at all the levels of government over the first half of 2020.
Researchers at McMaster University and the University of Waterloo discovered that the tweets initially focused on sharing expert information and then shifted to promoting safety measures like social distancing.
However, they found that the messages didn't always reflect the circumstances and risk level in local communities regardless of the significant differences in transmission levels and other factors.
'Despite the need for public health communications to effectively convey the level of COVID-19 infection risk in particular jurisdictions, the tweets we analyzed did not always contain relevant messaging or risk communication strategies that would have helped citizens in those jurisdictions assess risks to health,' the study said.
Accounts related to urban areas mostly used tweets to share information and the study found that the percentage of tweets directed at promoting specific actions reduced over time.
'Given that the risks of community transmission of COVID-19 are higher in denser urban areas with larger populations… action tweets could be viewed as a useful communication tool to help drive changes to behavior among urban individuals to reduce disease spread,' it said.
In comparison, accounts related to local areas mostly used Twitter to encourage certain actions, though residents may have benefited from more information about the virus, the study found.
Although some local agencies tweeted information relevant to their particular situations, those accounts do not have a large amount of following, thus drawing fewer per capita than provincial or national accounts, according to the study.
'Tweets containing particular messaging deployed at specific times for audiences located in specific times for audiences located in specific places could be better utilized to tackle periods of increased disease transmission during the COVID-19 pandemic and other future public health crises,' it said.
'Crafting communications that are relevant for the levels of risk that audience members are likely encountering in a given geographic context could increase the uptake in those communications and result in better population health outcomes.'
The study also found that only 2% of tweets examined addressed misinformation surrounding COVID-19.
Tweets discrediting COVID-19 myths were posted more frequently by local accounts, a finding the study found 'somewhat surprising' given that provincial and national accounts were principally responsible for broadcasting information about the pandemic.
The study also emphasized on a lack of 'community-building' messages which could have been used to build institutional trust, referring to it as 'a missed opportunity' to do more than just share information about the pandemic.
The researchers cited acknowledging doubt and public concerns as an important part of building trust and encouraging health measures during a health crisis.
'It has been critical for public health officials, who are often considered trust experts, to provide quick and clear information on disease transmission, what constitutes safe and risky behavior and what community supports are available to slow the spread of the virus,' lead author Catherine Slavik, a graduate student of Health Geography at McMaster University, said in a statement.
'Tweets that focus on community efforts to fight the pandemic… are really important for building institutional trust, for establishing human connections between the community and local official who are there to serve them. We were surprised public health officials did not put more emphasis on messages showcasing people coming together or local programs helping to keep us safe.'
By Marvellous Iwendi.
Source: CBC