No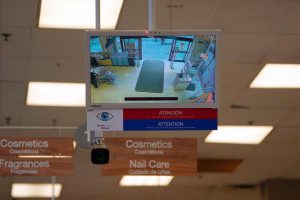 As a result of the massive rise in crime rate, bans on facial recognition because of its racial bias in the U.S. are under serious threat. This is also due to increase in lobbying from developers.
In July, Virginia will halt the use of facial recognition in their local police force only a year after approving it. New Orleans and California is very likely to follow suit soon.
The Police Department of New Orleans stated that they need every possible tool to fight the 67% increase in homicide over the past two years.
'Technology is needed to solve these crimes and to hold individuals accountable,' said Shaun Ferguson, Police Superintendent, calling on the city council to repeal the ban on the technology.
Attempts to ban the technology have been meeting resistance in New York, Colorado, Indiana. Vermont only allows police facial recognition use in the investigations of child sex crimes.
From 2019-2021, over 24 U.S. state or local governments passed laws banning facial recognition. Research showed that it was ineffective in identifying Black people and the Black Lives Matter protests brought it further into the limelight.
However, studies by the National Institute of Standards and Technology (NIST) has shown significant progress in accuracy. Testing published last month by the Department of Homeland Security showed very little variation in accuracy across gender and skin tone.
'There is growing interest in policy approaches that address concerns about the technology while ensuring it is used in a bounded, accurate and nondiscriminatory way that benefits communities,' said Jake Parker, Senior Director of Government Relations at the Security Industry Association.
Members of this association such as Idemia, Motorola Solutions and Clearview AI could acquire a large share of the $124 billion that state and local governments spend on annual policies.
This week, Clearview settled a privacy lawsuit over pictures it obtained from social media with an agreement not to sell its flagship system to the U.S. private sector.
Clearview said it welcomes 'any regulation that helps society get the most benefit from facial recognition technology while limiting potential downsides.' Clearview helps the police find matches in social media data, while Idemia and Motorola provides matches from government databases.
Debate is currently ongoing on the lawmakers' reservations. The General Services Administration, which supervises federal contractors, said last month that major facial recognition technology failed to match African Americans in its tests.
The President's new National AI Advisory Committee will review the laws on facial recognition.
By Marvellous Iwendi
Source: Reuters