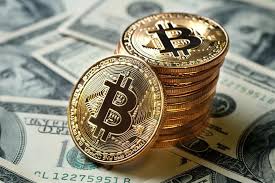 Fort Worth, Texas, is now the first city government in the U.S. to mine bitcoin.
A small mining farm was constructed in City Hall, supervised by Mayor Mattie Parker. The three mining rigs will run 24/7 all through the week and is hosted on a private network to reduce the security risk.
According to the Mayor, Fort Worth is starting small because the process requires a lot of specialized equipment, technical know-how and a massive ton of electricity. The city estimates that each mining rig consumes the same amount of power as a household vacuum cleaner. The Mayor believes the value of the bitcoin mined will pay for the electricity used.
Parker also believes that leaning into bitcoin will make Fort Worth a landmark.
'For Fort Worth, a lot of people don't know who we are,' said Parker. 'We want to change that conversation, and we believe that tech innovation including cryptocurrency is the way we're going to do that.'
To make the project a reality, the city collaborated with the Texas Blockchain Council which donated the three mining rigs, and Luxor Technologies, a mining pool which allows a miner combine its hashing power with other miners around the world to increase their chances of earning bitcoin.
'We're the fastest growing city in the country. There's so much excitement around North Texas and Fort Worth, in particular. To really keep that energy going, we have to push ourselves differently, and we think cryptocurrency is a huge part of our future economy,' said Parker.
In the next six months, Fort Worth will re-assess the situation and determine whether to invest in building a mine.
Alex Brammer, VP of business development for Luxor, believes Fort Worth's move will fast-track the legitimization of bitcoin as a strategic asset.
'Mayor Parker is setting an example and effectively de-risking both bitcoin mining and bitcoin treasury strategies for every other mayor in the country, and I wouldn't be surprised to see more announcements like this coming in the future,' said Brammer.
'In the future, it is likely that bitcoin mines will sit alongside industrial-scale battery storage to provide grid-firming services that prevent blackouts and other interruptions to the grid caused by the addition of intermittent wind and solar generation. In this context, it would make sense for cities to start to fund and build large-scale mining infrastructure themselves,' said Brammer.
Texas Blockchain Council President, Lee Bratcher also has high hopes for Fort Worth's prospects.
'Fort Worth has the geographic proximity to miners and a supportive city leadership that make it a frontrunner to be the bitcoin mining capital of Texas and therefore the U.S.,' said Bratcher.
'This is outside the box for any government, right? Usually things move at a snail's pace. And in Fort Worth, we want to do things differently and kind of elbow our way into the room,' the Mayor said.
By Marvellous Iwendi.
Source: CNBC