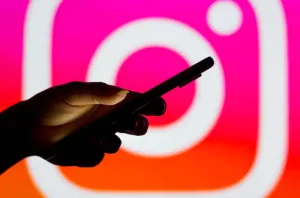 Instagram announced that from Thursday, it would start testing new tools for age verifications if accounts under the age of 18 tried to change their age to over 18.
However, users can still input the wrong birth date when setting up the account.
This update was announced amidst the intense scrutiny of the presence of minors under the age of 13 on Meta— Instagram's parent company— apps. There is a federal privacy law prohibiting the collection of data on individuals younger than 13 without the permission of their parents, but only if the platforms are aware that it is happening. Privacy advocates claim this allows companies look away to avoid blame.
Legislators, both federal and state, have proposed various bills including the Children and Teens' Online Privacy Protection Act and the Kids Online Safety Act in the Senate, and the Age-Appropriate Design Code Act in California. These would significantly increase the legal responsibility of tech companies to protect children online.
According to Erica Finkle, Meta's director of data governance and public policy, this change focuses not on preventing the presence of young children on Instagram, but making sure teen accounts reflect their true ages and are well safeguarded. Teen accounts are unable to receive direct messages from adults they are not connected with, and they are protected from some kinds of ad targeting. Recently, Instagram started reminding teen accounts to turn on the 'take a break' feature, which informs them to stop scrolling and literally take a break.
'I've been working with policymakers, with regulators, and we all share the same goals,' said Finkle. 'What's really driving all of this, regardless of the specific piece of legislation, is ensuring that teens have appropriate experiences online and are safe and protected.'
Adult accounts that attempt to change their age to below 18 have to provide a form of ID for verification. The company is currently testing out new ways to verify age. A form of ID is still accepted, which will be stored securely and deleted within 30 days.
Accounts can ask three Instagram friends to vouch for their age under stipulated conditions. The friends must be adults, must respond within three days and can't vouch for anyone else. Another option is submitting a 'video selfie', and Meta will use AI from digital-identity company Yoti to guess their age.
Yoti stated that its AI is trained on only the images of faces of people who gave their 'explicit, revocable' consent.
For Irene Ly, policy counsel for Common Sense Media, an organization advocating for child-friendly media policies, this move is incomplete to placate the concerns about young people on Instagram. In 2021, leaked documents had surfaced alleging that Meta had buried internal research on the harmful effects of Instagram on young women, according to former Meta employee Frances Haugen.
'While it is good Instagram is trying to experiment with verifying users' ages with technology that would not compromise users' privacy, Instagram must still make design changes to the platform so it is safer for young users,' said Ly. 'This will not address the fact that their algorithm is amplifying harmful content promoting disordered eating, self-harm, or substance abuse.'
Spokeswoman for Meta, Faith Eischen referred to the app's guidelines for algorithmically recommended content and its sensitive content control. This allows people increase or reduce the amount of violence, nudity and drugs they see on their feed.
Mutale Nkonde, founder of algorithmic justice organization 'AI for the People' and member of TikTok's content moderation advisory board, believes that the idea that Instagram's age-guessing AI actually protects privacy is still up for debate. Meta is notorious for unlawfully sharing data internally to build profiles on its users— there is no guarantee Meta and Yoti aren't using the video selfies for something else besides age verifications.
Nkonde also said that a reason that Instagram can run its age verification test in the U.S. is because companies can collect data from people below 16, unlike in the European Union.
'Children are a protected class, so every precaution should be taken to protect them rather than use them to test a new technology,' she said. 'This is an inappropriate use case.'
Eischen responded that Yoti is an internationally-respected company with internal research supporting the fairness and accuracy of its AI. She noted that the system only estimates their ages, but doesn't recognize the faces. She also clarified that Meta would never use data collected for age verification for any other purpose.
By Marvellous Iwendi.
Source: The Washington Post