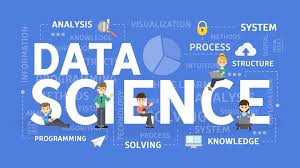 In the past decade, with large volumes of data being generated daily, data science is one of the most important and fastest-growing fields. The Bureau of Labor Statistics have projected that data scientist positions will increase by 22% between 2020 and 2030.
Gen Z—people born between 1997 and 2012— have found the data scientist role to be one of the most satisfying occupations, according to a report by Glassdoor. This study only considered reviews by full-time adult employees in the U.S. Interns, military employees and students were excluded.
According to the BLS, the average salary for a data scientist in the U.S. is $108,600. In the San Jose metro area, where there is a large concentration of data scientist jobs, the average salary is $157,110.
'Previous Glassdoor research has shown that data scientists often earn high salaries, have plenty of job openings and high job satisfactions,' said Richard Johnson, associate economist for Glassdoor. 'So there's no doubt that these factors are appealing to younger workers starting their careers.'
For a generation that has experienced a lot of economic struggles, a high-paying job with promising employment prospects sounds especially appealing. Obtaining a job in the COVID-19 pandemic hasn't been particularly easy for Gen Z, but they are reporting higher satisfaction for companies that can withstand economic disruptions.
Johnson also said that flexibility is very important to Gen Z. Data scientists do not necessarily need to be in the office, so it's likely that companies can offer these workers remote work.
The field of data science is known for its creativity, and its top three jobs are corporate recruiter, marketing manager, and social media manager.
'Data scientists have to make sense of complex data patterns and interweave it into a simplified narrative for a variety of stakeholders,' Johnson explained. 'So in a way, data scientist could be considered a creative tech role on this list, making it appealing for Gen Z.'
Although Glassdoor ranked the role of data scientist high, it didn't make the top 10 list for any other generation apart from Gen Z. This is partly because it is still relatively new.
'In a way, every company is becoming a tech company and as data continues to play an integral part of how businesses make strategic decisions, working with and understanding data will become an expected skill for many Gen Z workers. With this in mind, Gen Z will have more access to data scientist opportunities than older generations,' said Johnson.
It was noted in the Glassdoor report that data scientist roles allow Gen Z employees to partake in strategic decision-making. Workers that may be interested in increasing their social impact may be inclined to study ethics in artificial intelligence, a fast-growing subfield in data science.
The Glassdoor report also noted that Gen Z want to work for the most established and popular companies. Big Tech companies such as Google and Microsoft were ranked as the best employers.
'We know that highly-rated employers tend to show up for their workers with competitive perks and benefits to attract and retain talent,' said Johnson. 'Many Big Tech companies have relatively large teams of data scientists and are in a better position to offer these competitive benefits, which in turn, can lead to higher job satisfaction for employees.'
By Marvellous Iwendi.
Source: Fortune