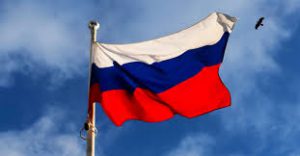 It has been reported that during tests in June and July, Russia was able to disconnect itself from the global internet.
Russia adopted a legislation in 2019 called the 'sovereign internet' law which protects the country from being blocked from foreign infrastructure, as a reply to what Russia regarded as the 'aggressive nature' of the United States' national cybersecurity strategy.
The legislation ruffled some feathers among free speech activists with fear that it would strength the government's oversight of cyberspace.
According to preliminary results, the tests involving all Russia's major telecom firms were held from June 15 to July 15 and were successful.
'The purpose of the tests is to determine the ability of the "Runet" to work in case of external distortions, blocks and other threats', the source said.
It was also reported that the capability of physically disconnecting the Russian part of the internet was tested, although it wasn't immediately clear the duration of the disconnection or if there were significant disruptions to internet traffic.
The law provides that tests be carried out annually but operations were called off in 2020 as a result of the COVID-19 pandemic.
Karen Kazaryan, head of analysis firm Internet Research Institute said the tests were most probably a show of activity after a waste of a year and he did not expect Russia to launch their sovereign internet anytime soon.
'Given the general secrecy of the process and the lack of public documents on the subject, it is difficult to say what happened in these tests', he said.
Spokesman Dmitry Peskow said the Kremlin were aware of these tests referring to them as timely and that Russia has to be prepared for anything.
The aim of the legislation is to route Russian web traffic and data through points controlled by state authorities and build a national Domain Name System to allow continuation of the internet even if Russia is cut off.
In 2019, President Vladimir Putin stated that Moscow had to make sure that the Runet could work properly to protect it from servers not under Russia's control in other countries.
State communications regulator Roskomnadzor said the tests had the aim of enhancing integrity, security and stability of Russia's internet infrastructure.
By Marvellous Iwendi.
Source: Reuters