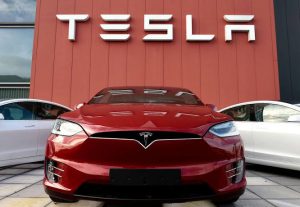 While Tesla's car features are fun-sounding, such as the Ludicrous, Fart mode and Autopilot, it can give the user a false sense of confidence.
The most recent and conspicuous example is the 'Full Self-Driving' (FSD) option Tesla has been advocating for years, which was only released into the world as a semipublic beta test. Tesla CEO Elon Musk has revealed to regulators that the FSD beta is just an advanced driver-assistance system. However, some of these regulators are perturbed that the lack of regulatory policies for the testing and naming of these systems could lead to disaster.
The National Transportation Safety Board reached out to the National Highway Traffic Safety Administration requesting that stricter guidelines be laid down concerning advanced driver-assistance systems and self-driving car development and testing on public roads.
The letter to NHTSA was written by NTSB Chair Robert Sumwait. It calls out Tesla for testing its Level 2 ADAS system on public roads with normal drivers while still referring to it as Full Self-Driving, stating:
'Tesla recently released a beta version of its Level 2 Autopilot system, described as having full self-driving capability. By releasing the system, Tesla is testing on public roads a highly automated AV technology but with limited oversight or reporting requirements. Although Tesla includes a disclaimer that "currently enabled features require active driver supervision and do not make the vehicle autonomous", NHTSA's hands-off approach to oversight of AV testing poses a potential risk to motorists and other road users.'
He particularly referred to Tesla an alarming amount of 16 times, though it appears the requested regulations would also affect other companies producing autonomous vehicles (Level 4 and 5) such as Cruise and Waymo.
It is a thought to ponder on why the NTSB is writing to the NHTSA instead of simply taking action themselves. This is because the NTSB is responsible for the investigation for vehicle crashes, their causes and making recommendations to the auto industry and the government based on its findings. NHTSA on the other hand is responsible for vehicle crash testing, vehicle recalls and bookkeeping on vehicle safety standards.
It is yet to be seen what the results of the letter sent will be. Ideally, the NHTSA could issue some guidelines on what kind of testing could be done on public roads, as well as establishing clearer nomenclature making it easier for customers to understand the capacity of their vehicles' ADAS systems and prevent manufacturers from misleading them.
By Marvellous Iwendi.
Source: CNET