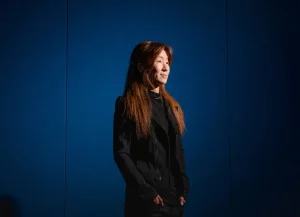 Yejin Choi, a professor of the University of Washington in the Paul G. Allen School of Computer Science & Engineering has been awarded a 'genius grant' from the MacArthur Foundation.
According to UW, Choi has been using natural language processing to develop artificial intelligence systems that understand implied meanings in human languages.
Choi reported that, 'When I received the phone call from the Foundation, I thought they were going to ask me to do some consulting work. My heart almost stopped beating when I heard "congratulations" instead.
Only two other experts of natural language processing have previously received this award.
The fellowship is accompanied by an $800,000 stipend. Choi stated that she hopes to use the award to pursue innovative but potentially risky research ideas and concepts.
In the UW faculty, about thirteen other members have received the MacArthur Fellowship grant, including Trevor Bedford, an affiliate associate professor of genome sciences and epidemiology in 2021.
Choi has designed models that take image and text inputs, using computational linguistics to help AI detect deceptive intent or sentiment in writing. Choi and her research team were able to detect fake online consumer reviews and classify news articles as trustworthy, satiric, or a hoax.
'Choi's research brings us closer to computers and AI systems that can grasp more fully the complexities of language and communicate accurately with humans,' said the MacArthur Foundation.
Prior to joining the University of Washington in 2014, Choi was an assistant professor in the State University of New York's computer science department, and had just received her doctorate from Cornell University. Choi is also a senior research manager at the Allen Institute for Artificial Intelligence.
By Marvellous Iwendi.
Source: The Seattle Times