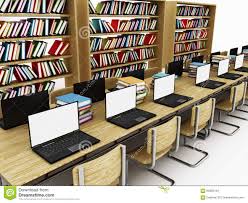 A recent study of Malawi high school students found that under the right control, the internet can give students the opportunity to access high quality materials that can greatly boost their academic performance. It could even serve as an alternative in the event of lack of textbooks.
The researchers conducted the survey on students at public boarding schools in Malawi between 2017 and 2018, when Malawi was just on the verge of widespread of internet adoption.
300 out of 1500 secondary students in the school were randomly chosen to use a 'digital library' after school hours and on weekends over a school year. Smartphones and online access restricted to Wikipedia was provided in the library. A teacher was always present, the students could go anywhere they wanted on Wikipedia without being tracked by name.
Students who had digital library access did better on their English exams, especially lower-achieving students. They also showed significant improvement in Biology.
'Teachers and policymakers have viewed the internet as a problem,' said Laura Derksen, Assistant Professor of Strategic Management at the University of Toronto Mississauga and Rotman School of Management, who is a development economist. 'We wanted to show that if you can carve out the part of the internet that is both compelling for teenagers and educational, you can get the best of it while not getting the worst of it.'
Students spent an average of an hour and twenty minutes online. However, most of their activities were not even academic-related, which led the researchers that their improved performance in English may have been due to the increased time in reading. Biology was the most researched subject in 22% of time they actually spent on school-related pages.
'They read about everything. You would see the same student jumping around to entertainment, to news, to sex, to something for school, to quantum physics,' said Prof. Derksen.
Students reported that they believed they were obtaining the correct information, especially in important topics prone to misinformation, such as safe sex and world news. They also preferred Wikipedia to other sites for general interest topics, and over their Biology teachers and textbooks.
This is good news for countries with inadequate resources and low high school completion rate. It is estimated that the same intervention spread to all students would cost $4 USD per student a month.
'It's not that expensive to buy a set of smartphones. The schools have staff who can manage them. It's a low-cost, high-benefit intervention for poor countries,' said Derksen.
By Marvellous Iwendi.
Source: Rotman